Victims of Prenda Law 'Copyright Trolls' Can Now Register for Restitution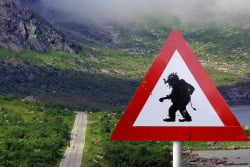 In an effort to turn piracy into profit, copyright holders have chased alleged BitTorrent pirates through courts all over the world.
This so-called copyright troll scheme was also used by the firm Prenda Law. However, the lawyers involved started to break the law themselves.
The firm was accused of all sorts of wrongdoing including identity theft, misrepresentation, and even deception. Most controversial was the shocking revelation that Prenda uploaded their own torrents to The Pirate Bay, creating a honeypot for the people they later sued over pirated downloads.
This eventually caught the attention of the US Justice Department. In 2015 we first reported that two Pirate Bay co-founders had been questioned by Swedish police, acting on behalf of the FBI. The feds were interested in the honeypot evidence, to build a case against Prenda.
A year later the investigation was finished, resulting in a criminal indictment against Prenda attorneys Paul Hansmeier and John Steele. The US Government accused the two of various crimes, including money laundering, perjury, mail, and wire fraud.
Since then both defendants have both signed plea agreements. They now face years in prison. While it is by no means illegal to go after file-sharers, the Prenda attorneys crossed a line by repeatedly lying to or misleading the courts.
The US prosecutor recently recommended a 12.5-year prison sentence for Paul Hansmeier, who instructed his brother to upload torrents of videos he produced himself. In doing so he misled the court, as he made it appear as if the videos were from a third-party company.
In total, Prenda Law generated roughly $3,000,000 from the fraudulent copyright lawsuits they filed at courts throughout the United States.
Thus far very little has been said about the victims of the scheme but with the final sentencing coming up, this has changed. The U.S. Attorney's Office of the District of Minnesota is now allowing people who were targeted by the scheme to register for restitution.
"HANSMEIER and STEELE were charged and convicted of orchestrating a multi-million dollar fraud scheme in which they obtained payments from victims to settle sham pornography film copyright infringement lawsuits," the Attorney's Office writes.
"At the sentencing hearing, the Court may, but is not required to, order HANSMEIER and STEELE to pay restitution to the victims of their scheme."
The list of potential victims includes everyone who paid a settlement to any of the related companies, including Steele Hansmeier Law, Prenda Law, Alpha Law, Anti-Piracy Group, AF Holdings, Ingenuity 13, Guava LLC, Livewire, and LW Systems.
The Attorney's Office encourages all potential victims to fill out a form, so it can identify whether they were indeed defrauded by the defendants. The information provided will be shared with the court, but it won't be available publicly.
The sentencing for both defendants is scheduled for June 4, before Judge Joan N. Ericksen in U.S. District Court in Minneapolis, Minnesota. Here, it will be decided whether the two defendants must pay restitution, which is not a given.
Source: TF, for the latest info on copyright, file-sharing, torrent sites and more. We also have VPN reviews, discounts, offers and coupons.
Credits TorrentFreak

If you found this post informative, please help by sharing to your social pages using the links above. Subscribe to my YouTube Channel for more great content!

Stay protected online, check out my new VPN Partnership and protect your online activity from spying eyes. – CLICK HERE TO CHECK OUT MY VPN PARTNER